Chop Shop Officially Opens Friday in Wicker Park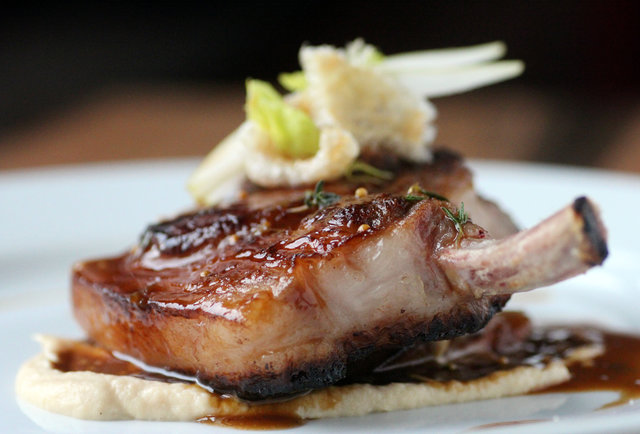 Image of Berkshire pork chop with roasted parsnips and butter, courtesy of Thrillist
After a few starts and stops Chop Shop will officially open this Friday October 11th in Wicker Park at 2033 W. North Avenue according to a report published by Thrillist today.The 6,000 square foot venue side of the space called the First Ward has been hosting the Dose Market now for the past several weeks.
Chop Shop, however, is a little different. Combining a bar, butcher and restaurant this new Wicker Park eatery is one of the most highly anticipated openings in the neighborhood this year. Housed in a 100 year old body shop (hence the twist on the name), you'll need to pass the deli counter full of meat, sausage, cheese and sandwiches before heading into the 130 seat dining area.
Catwalk yourself to the upstairs bar area and you'll find exposed brick, big windows and an outdoor patio with room for 70. There's a full drink menu curated by mixologist Dan De Los Monteros.
See you Friday.
Chop Shop. Bar. Butcher. Music Venue. What More Do You Need? [Thrillist]