Joe's Wine Cellar Opens Today in Wicker Park
Joe's Wine Cellar has moved into the space formerly the home of Division Cleaners at 2108 W. Division Street in Wicker Park. And although they have their license in hand and the wine and beer is heading in, their hours will be a little unpredictable until next Tuesday, June 26th when they officially open their doors to the public at large.
What can you expect to find in this new upscale establishment? 350+ varieties of wine, 16 taps for tasting, 80+ craft brews in bombers and mix and match six-packs plus mainly local cheeses, charcuterie, and fresh-baked baguettes from La Boulangerie. Events will be hosted at Joe's throughout the year. For additional details: Joe's Wine Cellar.
Look for Joe's Wine Cellar to officially open next Tuesday (6-26-12). Their hours will be Sunday - Wednesday 11am -8pm, Thursday-Friday 11am - 10pm and they will be closed Mondays.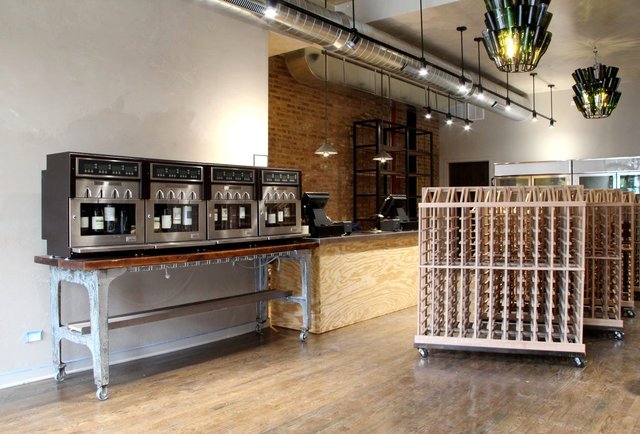 Photo Credit: Thrillist.com