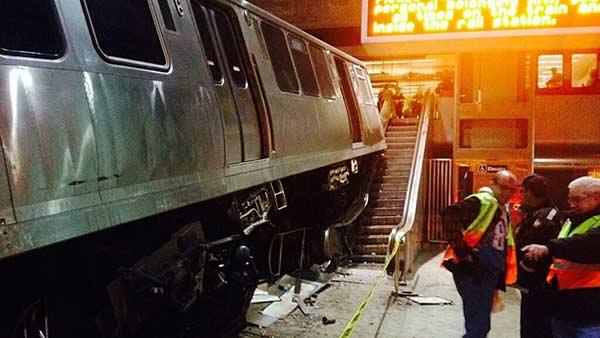 photo courtesy of ABC News
This morning at approximately 2:50am an eight car Blue Line CTA train derailed at O'Hare International Airport after failing to stop and climbing up an escalator. Approximately 32 people were injured; none with life threatening injuries. Twenty-six of those passengers have been taken to area hospitals for bumps and bruises. Six people had more serious injuries. Almost all passengers have been released.
At this time the CTA is running shuttle buses between the Rosement Blue Line el stop and O'Hare International Airport. It will take approximately 24 hours to remove the train cars from the tracks so the shuttles are expected to continue into tomorrow.The rest of the Blue Line train is roughly on schedule.
There is no reason yet for why the train failed to stop and an investigation is underway.
Blue Line Derailment Injuries 32, Train Hits Escalator At O'Hare [ABCNews