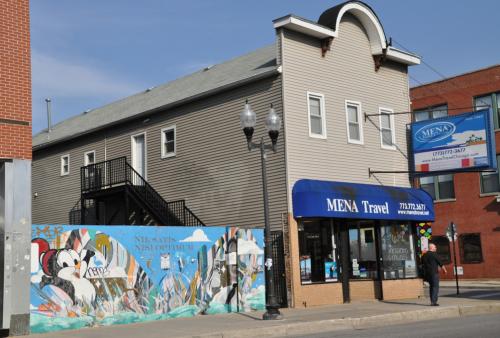 photo credit: Our Urban Times
Wicker Wire: Milwaukee Avenue just keeps getting better and better. The owner of Pops for Champagne (601 N. State Street), Thomas Verhey, has applied for a liquor license for a new restaurant in Wicker Park to be located at 1501 N. Milwaukee Avenue.
According to a report published by Crain's Chicago Business, that new restaurant will be called Bom Bolla and will be located between Chef Rick Bayless's XOCO Wicker Park (1471 N. Milwaukee Avenue) and the new Jeni's Splendid Ice Cream (1505 N. Milwaukee Avenue).
The building is located in the landmarked section of Milwaukee Avenue and is currently being renovated by developer Steve Lipe.
We will keep you posted on additional details as they become available.
Pops For Champagne Team Opening New Restaurant [Crain's Chicago Business]