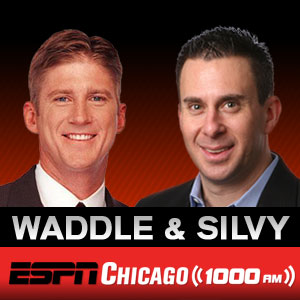 image courtesy of espn.go.com
Wicker Wire: ESPN's Waddle and Silvy will be broadcasting from The Anthem 1725 W. Division Street this Friday for their live broadcast from 2pm - 6pm.
So who are Waddle and Silvy you ask? Former Chicago Bear Tom Waddle and Marc Silverman talk football, hockey, baseball, basketball and more. You can find them on ESPN AM 1000.