photo courtesy of Diane Salomon via twitter @dianesalomon
Chicago PD is filming in the neighborhood today at Wood/Wolcott and Wicker Park Avenue. Just a heads up if you're in the area. The police you're seeing in a high speed car chase down the alley behind Milwaukee Avenue are just actors. The guy posted at Wicker Park Avenue and Wolcott, however, in the unmarked car is the real thing.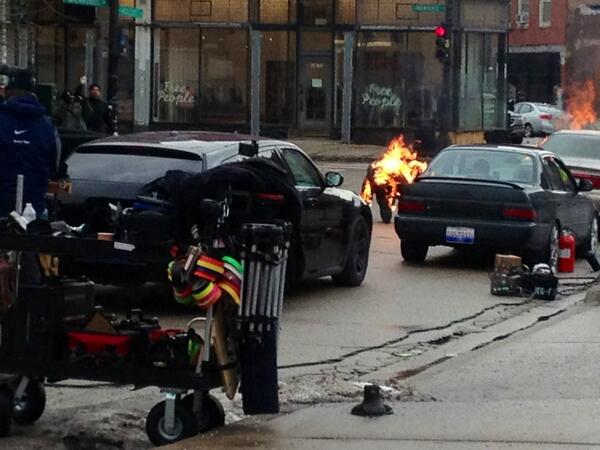 photo courtesy of Diane Salomon.

Also: Wolcott at Milwaukee Avenue is closed to traffic between the 7 Eleven and Walgreens where the crew is currently set up.